Vin number year decoder chart
Use the 10th digit of your 17 digit vin number to find the year of your machine.
xxxxxxxxx

3

xxxxxxx is a 2003 model
In 1982 all vehicles started using a world wide standard 17 number / letter code format to make them easy to read.  Prior to that each manufacturer used their own formats.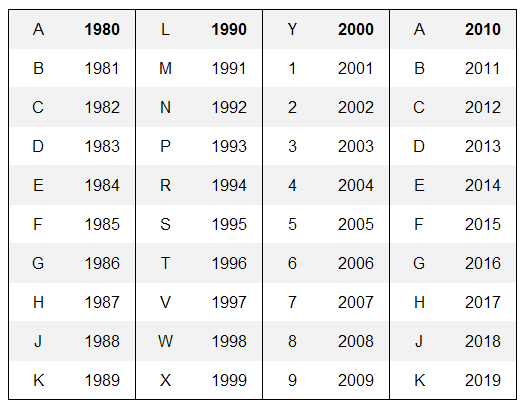 Below is the best vin number look up tool that I have found on the net. Punch in your vin number and it tells you all about your machine from 1982 to today with a 17 digit vin number. 
Below is a vin check for stolen bikes

 
More Coming soon